Last Friday I went to my old hang out spot Kings Pharmacy, not only is it a pharmacy for people who need medical care you can also buy make-up, school supplies, perfumes, house hold cleaning products and TOYS! That's right people, they have a nice selection of Barbies' there, they still have a few Fashion Fever, My Scene and some new ones as well. I saw some So In Style, Barbie Basics and Fashionistas dolls there too.
When Mattel change the Barbie Fashionistas to pivotal knees; everyone has such a hard time looking for Arsty. I was waiting for Target, Toy"R"Us or any store so I can have Arsty. After a year I finally found Arsty but, you know I never keep the heads on the fashionistas.
Look who is a Fashionista now!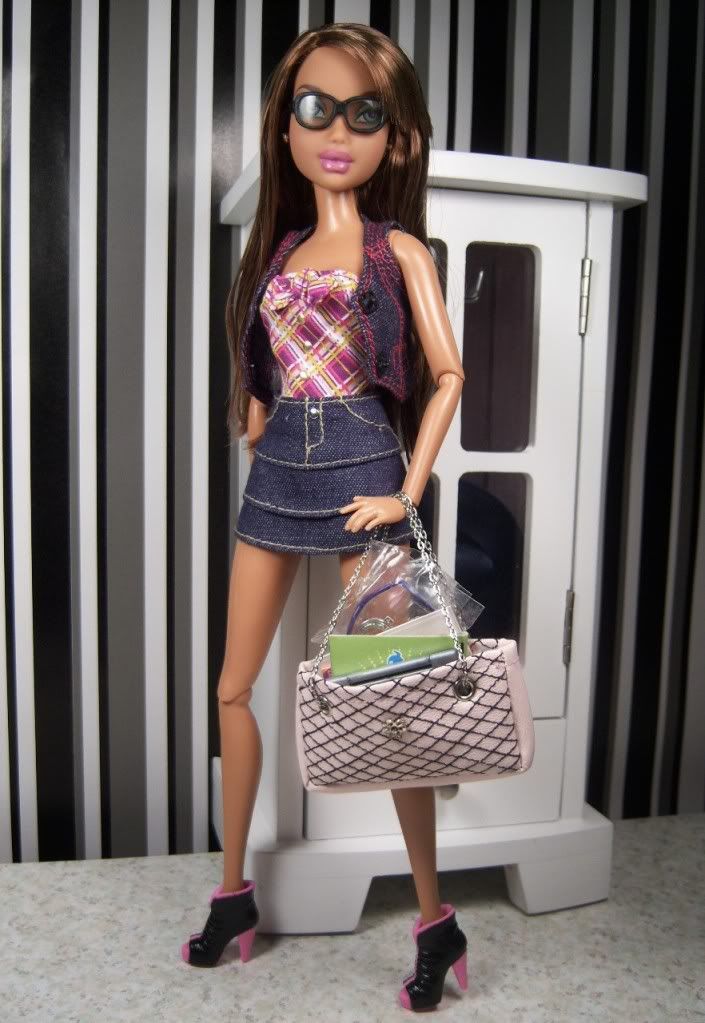 My Scene Madison aka Maddie is looking really good as a Fashionista!