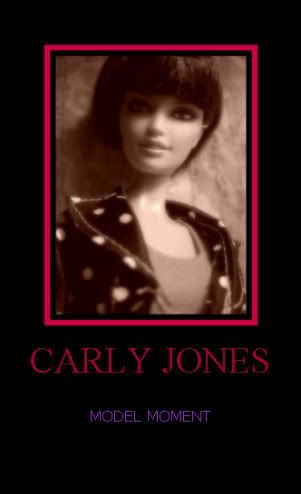 Carly Jones
Birth: June 8
Born: Bronx, New York
Raise: Brooklyn, New York
Childhood Dream: Being an Actress, Model and Author.
Favorite things to do: Going swinging, reading, and taking pictures.
Favorite Movie: Scar Face, I love that movie.
Favorite Music: I'll listen to anything.
Favorite thing to wear: I love Jeans and a T-Shirt; you have to know how to work with something that simply.